Coordinating colors not matching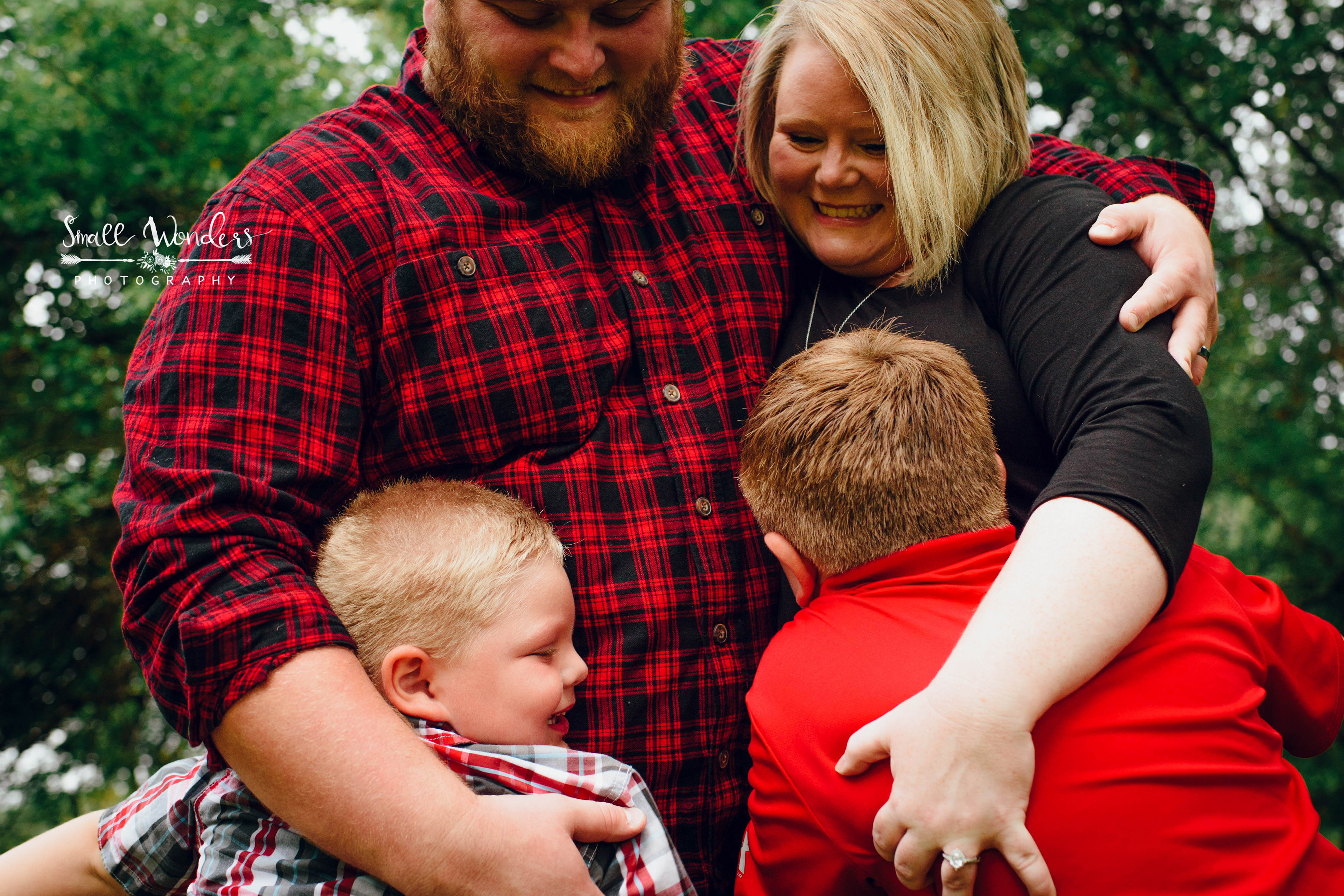 Avoid wearing lots of greens in the summer & yellows in the fall if you are doing outdoor photos.  You don't want to look like a floating head among the trees!
Since you will be hanging these photos in your house you want to make sure the colors of your clothes go with the color scheme of your home.
Accessories and layers not only add to your outfit but they can be fun to use in photos.  Have the man wear a tie for the woman to hold, necklaces for the kids to play with or hats to hide behind, a belt for your dress or sweater, flower crowns, suspenders, vests, or scarves.
It's great to have one outfit that has all the colors in it.  However, not everyone in the photo should wear patterns as it may distract the final image.  Instead look for just a few subtle patterns to incorporate.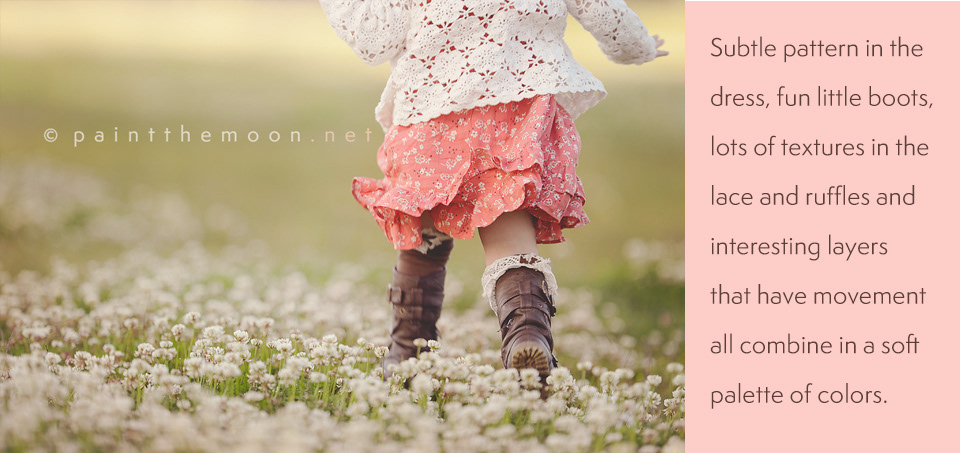 Don't shy away from different textures for your clothes.  Feel free to mix denim, knit, lace, and tweed materials.  Different textures add more interest to your photographs.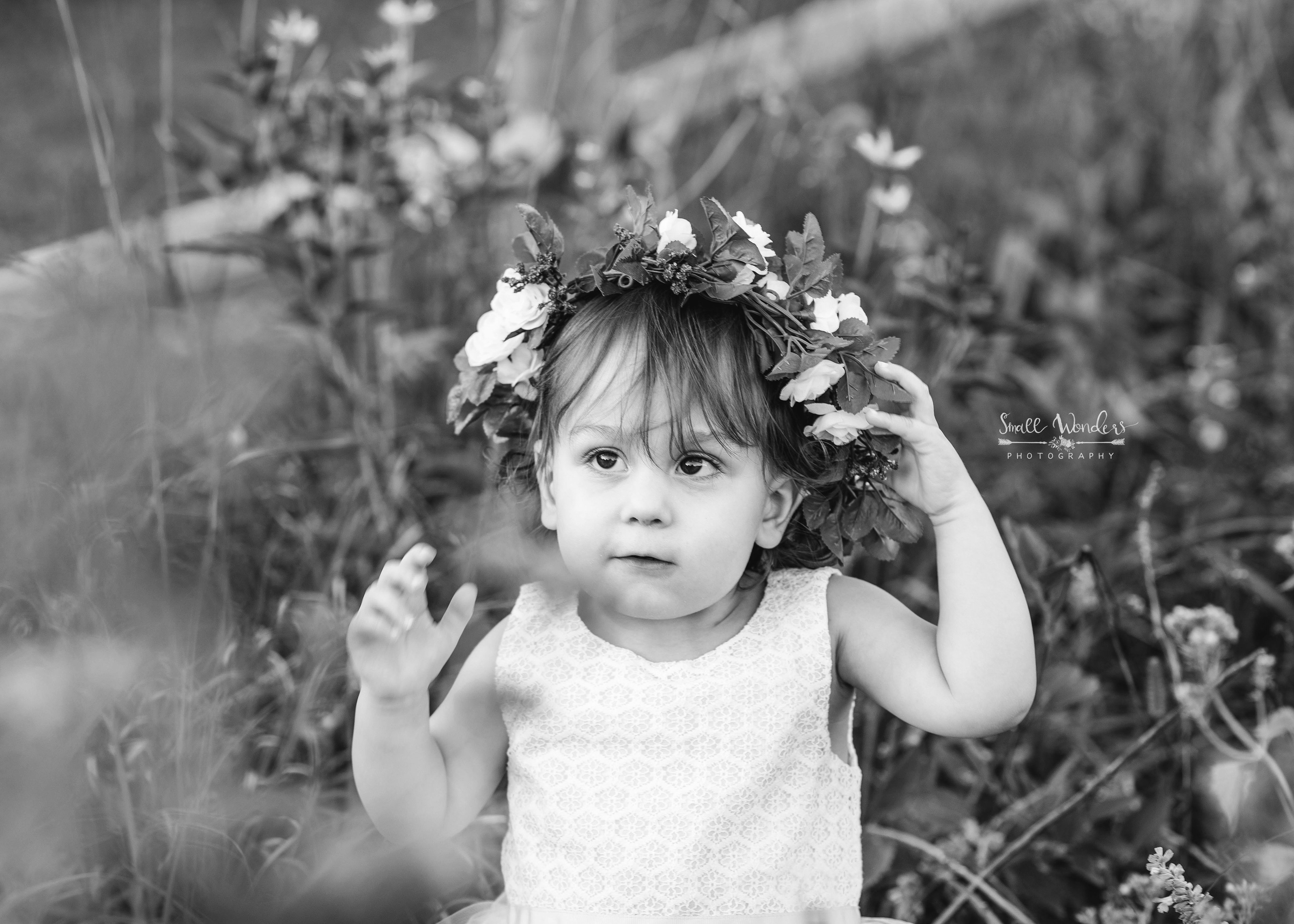 A flowy blouse or dress can add some romance and interest to any image.  Consider how your outfit looks strolling through a field or how your child's outfit will look when they are spinning in circles and jumping.